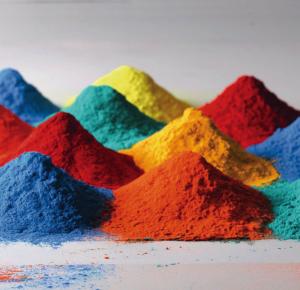 Salary range
$76,000: Laboratory Managers 
$36,000: Chemical Laboratory Technicians 
$45,000: Marketing Managers 
$65,000: Pigment Chemists 
$60,200: Ink Chemists 
Roles and Responsibilities
Analyzing
Conducting Applied Research and Development
Duties
Synthesize and characterize new products, components, and formulations. 
Develop new applications for existing products 
Develop and provide marketing support for commerical products 
Provide customer suppport and troubleshooting assistance in the application of commercial products. 
Study and improve health, safety, and environmental properties 
Analyze pigments and dyes from historical artifacts, works of art, or crime scene evidence
Teach courses and train students. 
Communicate with funding agencies, regulatory, agencies, and the general public. 
Professional Skills
Problem-solving skills
Attention to detail
Communication – Oral
Communication – Written
Leading, mentoring and providing direction
About This Job Feed
This job feed will only be populated when there are relevant jobs posted on C&EN. Click the link to see other opportunities C&EN Jobs has to offer.
CLOSE